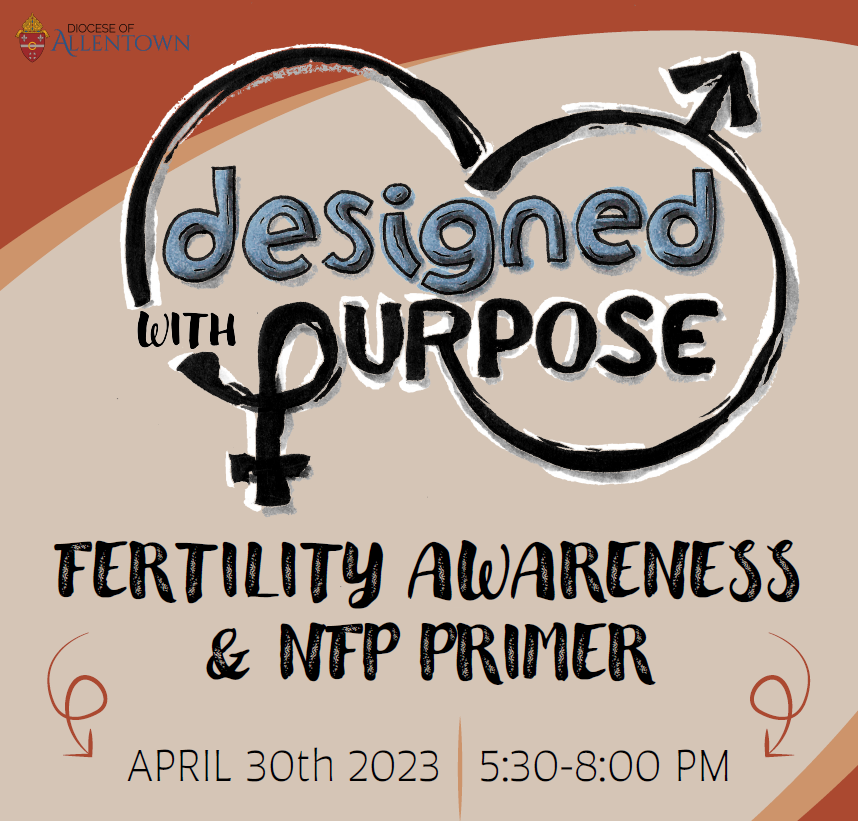 Designed With Purpose: Understanding Fertility Awareness & NFP
You are invited to learn more and ask questions about Fertility Awareness and Natural Family Planning (NFP), the science that supports it, and why the Church teaches NFP is morally acceptable.
Find answers to important questions about…
What is Fertility Awareness & NFP?
What is involved and how does it work?
What are the various methods and options?
Why is this information important to women, couples, and the Church?
Discover resources to learn more and take the next step!
Sponsored by The Fertility Awareness and NFP Task Force for the Diocese of Allentown
 Date & Time: April 30 2023, 5:30-8:00pm
 Location: Black Rock Brewery, 325 South Centre Street, Pottsville
 Cost: Free – Enjoy Hors d'oeuvres on us!  Cash bar available.
 Audience: 21+ (Open to all adults wishing to learn more)
 For questions or more info: Kristin Osenbach, kosenbach@allentowndiocese.org, 610-866-0581 x2035
Registration below is required below by April 24, 2023.