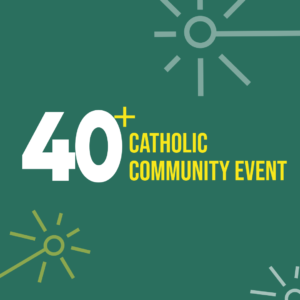 Thank you for your interest in the casual gathering for Catholics aged 40+  in the Diocese of Allentown!
This event will be held on Sunday, May 22, 2022 from 4:00PM-5:30PM at St. Christopher Catholic Newman Center at Kutztown University.
This informal reception will be to gather, meet new people, and build a network of faith-centered friends.  Light appetizers included.   An RSVP isn't required, but is appreciated to assist with the planning.  Please register below. 
If you have any questions about the event, please contact Maggie Riggins at mriggins@allentowndiocese.org.
40+ Event Registration
Registration is not required, but helpful for planning.