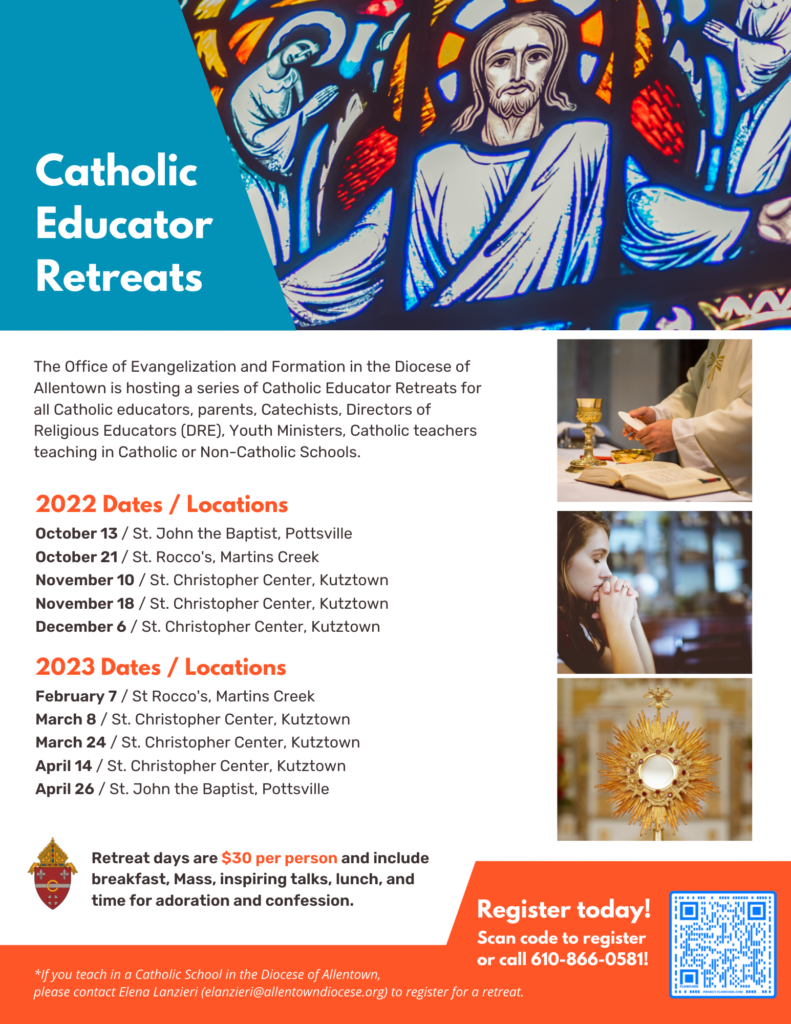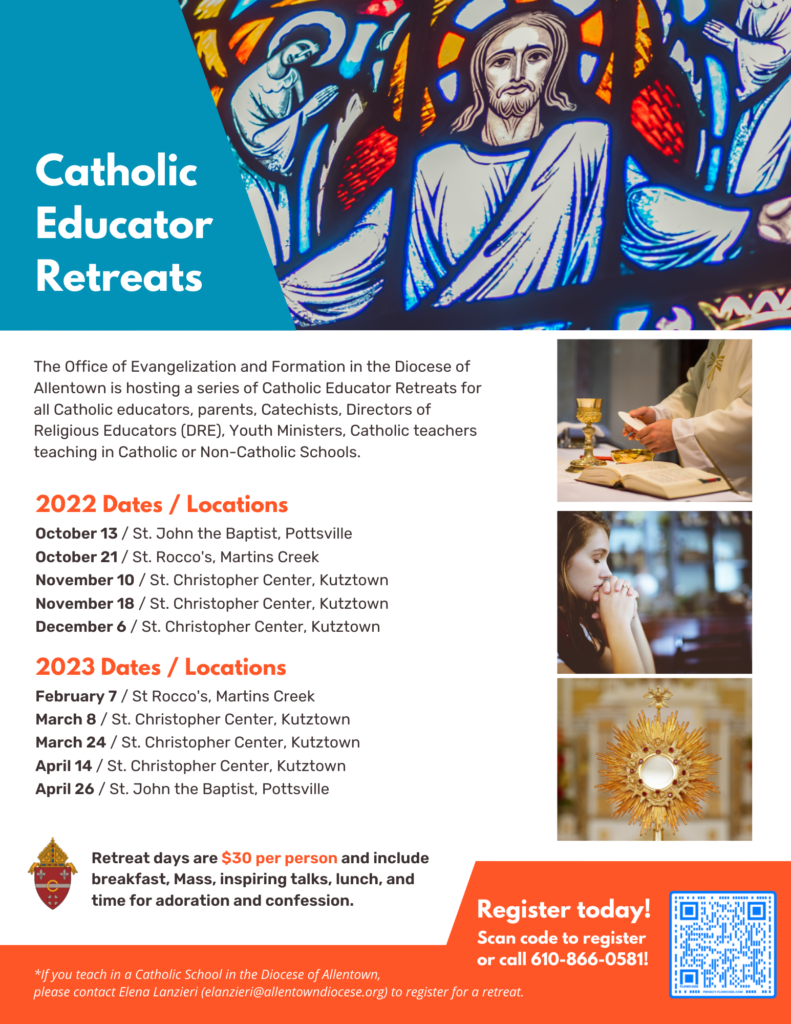 The Lord is Here.  Stay Awhile.
The Office of Evangelization and Formation is hosting a series of Catholic Educator Retreats.  Retreats are open to all Catholic educators, parents, Catechists, Directors of Religious Educators (DRE), Youth Ministers, Catholic teachers teaching in Catholic or Non-Catholic Schools.
Retreats will likely follow this general agenda:
9:30 AM – Mass
10:15 AM – Registration, Breakfast
10:30 AM – Retreat Talk
11:15 AM – Personal Reflection
12:00 PM – Lunch
12:30 PM – Exposition of the Blessed Sacrament, Eucharistic Adoration, and Confession
1:30 PM – Solemn Benediction
1:45 PM – Conclusion
Please register below to attend!
*If you teach in a Catholic School in the Diocese of Allentown, please contact Elena Lanzieri (elanzieri@allentowndiocese.org) to register for a retreat.